SAMS is excited to announce that registration is now open for SAMS 20th International Conference!
The conference will take place on June 24th – June 26th, 2022 at the InterContinental Istanbul in Istanbul, Turkey. It will be held in person, following COVID-19 precautions and regulations mandated by Turkish health authorities.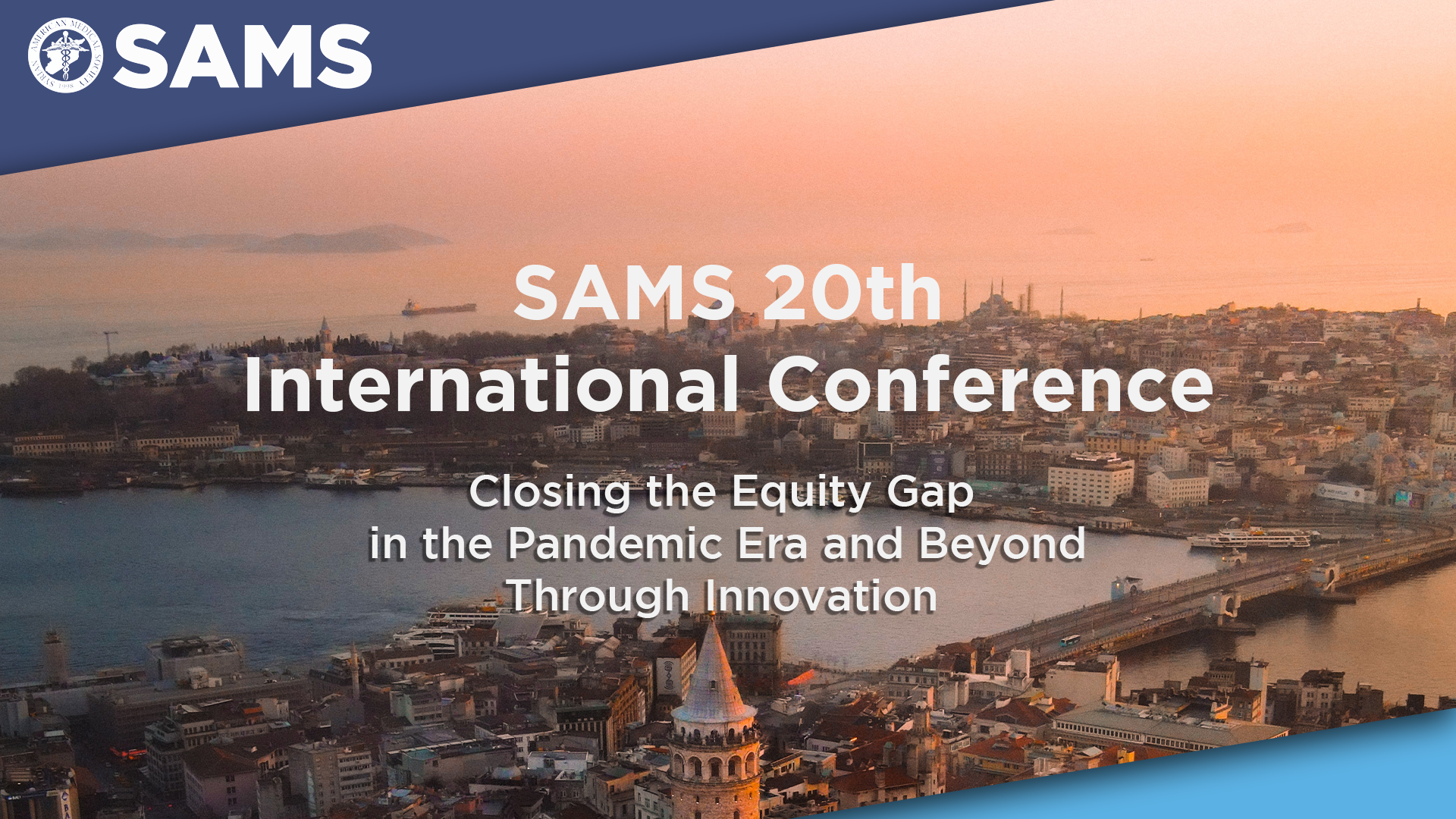 This year the conference theme is "Closing the Equity Gap in the Pandemic Era and Beyond Through Innovation." It will bring together physicians, allied health professionals, students, and humanitarians to discuss health system strengthening and recovery, healthcare disparities, and ways to overcome these through innovation in practice and program design.
Immediately following the conference, there will be an optional social excursion to Antalya, Turkey from June 27 – July 1. More excursion details will be announced soon!
For full conference and registration details, please visit the link below!