SAMS 2019 Election Candidates
Every two years, the Syrian American Medical Society (SAMS) members elect new leaders to guide SAMS by developing new policies and advancing the society's mission. According to SAMS national bylaws, members elect the Society President, Vice PresPresident, Members-at-Large to represent them in SAMS Board of Directors for a two-year term.
Elected members of the new BOD will assume their responsibilities on July 1st, 2019. In addition to the President and Vice president positions, we have five Member at Large positions open. Please return your ballot or have it postdated by Monday, April 22, 2019.
These are your candidates for the 2019-2021 term. We encourage you to read through our candidate biographies.
Presidential Candidates
Mufaddal Hamadeh, MD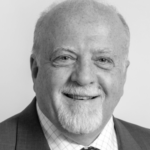 Graduated from Damascus University in 1983.
Hematologists Oncologist Board Certified.
Clinical Assistant Professor at the University of Illinois At Chicago.
Private Practice Physician at Alpha Med Physicians Group.
One of The Founding Members of SAMS in 1998.
SAMS Foundation and Society Board Member.
SAMS Foundation and Society Treasurer.
Chairman of Lebanon Relief Committee.
Lead or Participated in Over 9 Medical Missions.
Member of SAMS Advocacy Committee.
Member of SAMS Oncology Committee.
Former President of The Midwest Chapter.
A. Ayman Khiami, MD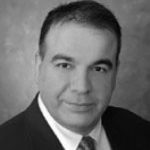 Position and Titles:
Served as MEC- Medical Executive Committee at Raleigh General Hospital, Beckley for 15 years
Chief of Pediatrics, Raleigh General Hospital
Chief of Pediatrics, Beckley Appalachian Regional Hospital for the past 6 years
Vice Chief of Staff, June 2014-June 2016
Chief of Staff, June 2016-June 2018
Clinical Assistant Professor for West Virginia University/Pediatrics, since April 2016
Clinical Assistant Professor for West Virginia School of Osteopathic Medicine, since 2018
An active member in Syrian American Medical Society since 2002
American Medical Association
My work goes back to 2002 when I used to teach and provide Pediatric Advanced Life Support courses to more than 100 practicing physicians, annually. The scientific chair for the 2008 and 2009 conferences. Secretary-Treasurer and as a board member in 2008 and 2009 in SAMS. I will work with all members of SAMS and make decisions in the best interests of its members.
SAMS is part of my family. I went on different medical missions through SAMS. I am honored to be in SAMS and I am very loyal to the SAMS mission. I am looking forward to working with everybody in taking care of all needy patients regardless of color, religion, ethnic group. I am hoping to expand SAMS membership and enrich the medical mission. I am really happy that during these last eight years I was able to be part of SAMS services to the Syrian people. I am so proud to be part of this organization and will continue to serve all needy people, Syrian or not. Not to forget the SAMS message: to be professional, ethical, educational, and a humanitarian. I am willing to continue what has been done over the past few years and will try to add more to the SAMS organization, hoping that my experience will help me to proceed with this duty and mission.
Vice Presidential Candidates
Mayssoun Alhariri, MD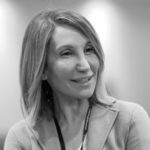 Damascus University School of Medicine
Internal Medicine MD, Kaiser Permanente Northern California
SAMS member since 2013
SAMS CA chapter board member 2013-2016
Membership Committee Chair since 2015
Established and leading Student Committee since 2016
Current SAMS Board Secretary
SAMS has been a big part of my life since I became a member 6 years ago. It added the missing dimension that I had always searched for. Through SAMS, I made best friends and met inspiring individuals. I have seen the organization grow and mature to a level that fills me with pride and gratitude. Pride of our strength as a community and the impact we have when working together towards a common goal, and gratitude for everyone who donates time and resources to help the cause.
SAMS' growing collaboration with top academic institutions worldwide is giving the
organization leverage to move forward on the educational front, just as our medical relief work is
transitioning towards a more coordinated health care system.
Our research and education work is already being utilized by many students across the globe, and I envision it playing a significant part of future medical education in Syria. SAMS has earned its brand as a trusted organization, and as it continues to grow, it is important to focus on our common values and respect our differences in order to stay grounded. As I see our fellow Syrians succeed in establishing new lives anywhere their destiny takes them, I feel optimistic that we have all elements of making a difference here in the US and everywhere else in the world.
Medical professionals have a tremendous influence not only on people's lives but also on the decision making of reforming societies and politics. My vision that our promising next generation represented by our student leaders will carry out our mission and expand on our accomplishments to enforce that sustainable impact of our community.
Mohammad Saleh, MD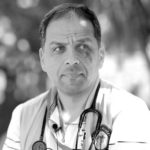 Clinical Associate Professor.
Michigan State University, College of Human Medicine.
Internal Medicine Physician, in practice with Mercy Health, Grand Rapids, Michigan
since 1996.
Member of SAMS since 2010.
Vice Chairman of the Foundation board since 2017.
Head of Jordan regional committee since 2016. Led SAMS final relief efforts and support to our staff in GHOUTA and DARAA in 2018.
Co-chair of SAMS Jordan mission committee since 2014.
Participated and led multiple SAMS missions, Turkey 2012, Aleppo 2013, Jordan: 2013, 2014, 2015, 2016, 2017, 2018.
A former member of the Michigan chapter board.
Looking forward to serving in the society board to help advance the SAMS mission in helping our population in need. The next board will have a very challenging but rewarding job. We need to keep our members engaged and our organization focused. We still have a large Syrian refugee population in Syria, Jordan, Lebanon, northern Iraq that is looking at us as a leader in refugee health care delivery. Failure is not an option.
Members at Large Candidates
Kamal Fakiani, MD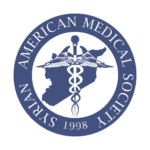 Graduated from Damascus university dental school, 1999.
Graduate from SUNY Buffalo master in an orthodontic program, 2005.
Associate clinical professor orthodontic program, 2005-2006.
Adjunct professor AT-Still university dental school 2007-2011.
SAMS Arizona chapter president 2018-current.
Full-time orthodontist AZ.
Ahmad Alsibai, MD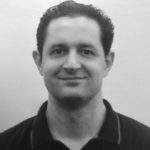 Board certified in internal medicine and geriatric medicine. I worked as a hospitalist in Michigan and Florida for several years.
Currently finishing a neurology residency at Hahnemann Hospital in Philadelphia, graduating soon.
I joined SAMS in 2012, working with the Michigan chapter. I volunteered with my colleagues in collecting donations of medical supplies, that was eventually shipped to Jordan or Turkey. Later on, I joined the Michigan chapter as a board member.
I also joined the Jordan committee and attended their meetings.
In 2015, I joined a medical mission to Jordan, working in Alzaatari camp under Dr. Majd Isreb.
In 2017, I joined the tristate chapter as a board member and vice president and worked with my colleagues on organizing local events in support of SAMS work.
I continue to serve on the Jordan committee and looking forward to doing more work with SAMS as aboard member at the national society board.
Adeeb Alshahrour, MD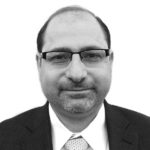 Born 1970 in Tizi Ozo, Algeria, raised in Damascus Syria, graduated from medical school 1994 from Aleppo college of Medicine.
Graduated from OB/GYN residency program 2004 Cook County Hospital, Chicago, IL and Board certified.
Training in Urology Gynecology from University of Guadalajara, Mexico 2005.
Currently in private practice in Chicago at Women's Healthcare Center of Chicago.
Fluent in Arabic, English, and Spanish.
SAMS Member since 2004.
Participated in/led several Medical Missions to Syria, Lebanon, Jordan, and Turkey.
Vision:
1-Membership and recruitment to bring Syrian American physicians back to the organization, one additional member worth a lot and speaks a lot.
2- As the organization is gaining recognition nationally and internationally, it is time to reshape
and strengthen the bones of the organization by drawing more conclusive and comprehensive bylaws.
3- Through Advocacy and outreach, looking forward that SAMS becomes an influential lobby in the US, to serve the US and abroad.
4-Energize more SAMS members to engage in SAMS Missions and activities.
5- Emphasize Unity and Transparency among SAMS Members and the Governing body.
6- Upgrade SAMS Medical Relief Missions to meet the best standards, and set an example for future Syria on how to provide and run the health system. And Focus on quality of care, and quality control and review.
Mazen Issa, MD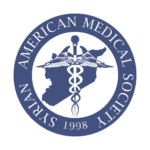 Born and raised in Aleppo, my passion for Medicine was early as I come from family of physicians. I joined the Internal Medicine program in Cleveland in 1998 and subsequently the Gastroenterology program at Medical College of Wisconsin in Milwaukee. As the crisis in Syria hit us all hard in all different aspects. The desire to act then blossomed with our Syrian American Medical Society as the true spirit and biggest humanitarian organization on the ground in our beloved home country. Thanks for the great support amazing effort of every member in this great community.
Over these difficult years, I had the opportunity to work at Reyhanli hospital meters away from the Syrian border and witness the extent of this crisis at all levels treating everyone as my true family member.
I look forward to supporting SAMS mission and serve during this difficult transition time. The stakes are still high and the needs are staggering but never waiver on doing our best and maximize our efforts to be a true representative of our wonderful community, reflecting the true humanitarian values and love that we all share to our beloved Syria.
M. Bashar Mourad, MD
Graduated from Damascus University in 1986.
Completed residency in Internal Medicine in Chicago, IL. 1992-1995.
Completed my fellowship in nephrology at Baylor.
College of Medicine, Houston, TX 1995-1997.
I'm currently in private practice in a single specialty group in Western Kentucky and
Southern Indiana and have been practicing for over 20 years. I'm also a medical director for multiple dialysis units.
I've been a member of SAMS for many years, almost since its inception. In 2018, I participated in a mission trip to Jordan where, in collaboration with Bridge of Life, we screened more than 1,000 patients for kidney disease in six days. I have been in many leadership positions throughout my career. I have extensive business experience and great organizational skills. I'm married with four children. I enjoy watching sports and spending time at home with my family.
Lara Zakaria, Pharm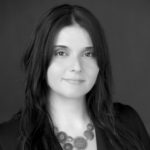 Originally from Damascus, where she lived and went to school until her family moved to New Jersey in 1988. She now resides in New York.
She is a registered pharmacist and holds a masters in nutrition.
Her professional focus is integrative medicine focusing on chronic disease prevention and management.
Jordan Medical Mission March and November 2015, volunteer to support patients in
Zaatri and urban refugees residing throughout Jordan
Founded the Pharmacy and Nutrition Committee, 2015. Currently serving as chair.
Keynote Speaker SAMS TriState Gala September 2015 – focus on experience on Jordan and fundraising for the Amal Project. Produced this video to raise awareness and funds. $50,000 raised.
Advocacy Committee, member 2016-present; supporting SAMS with the advocacy team at NY-based UN Mission meetings since 2016
2017 Symposium Committee chair, NY National Symposium and Gala hosts (TriState)
Za'atari Clinic Construction Commission, Pharmacy consultant supporting expansion project of SAMS supported Za'atari medical clinic, 2017.
Actively involved in grassroots efforts to promote awareness of SAMS work through local events and has been invited to represent SAMS at various opportunities, including:
Columbia University graduate school, Columbia University Medical Center (CUMC), CUNY Medical School, New York University (NYU) Law School, Touro College of Osteopathic Medicine.
Lara Zakaria is a Syrian-American pharmacist and nutritionist residing in New York City. She has over 15 years' experience in pharmacy community practice and owns a nutrition consulting company. In 2015, Lara was lucky enough to join SAMS on a life-changing medical mission to Jordan for the first time. Since then, she's she has returned to Jordan twice and supported a primary care mission in Lebanon.
She is active on several committees including the Jordan Relief Committee, the Advocacy committee, and as
founder and chair of the Pharmacy and Nutrition Committee. She has served as national Society Board Member at large since 2017 and is on the local TriState Chapter board serving as existing president.
She has been involved in several projects since the opening of the new clinic in Za'atari, Jordan, including a commission to expand nutrition support, chronic care, and preventative services. Lara has had the privilege to testify on the Syrian Crisis at the United Nations and for members of the US Senate, as well as present at various universities and roundtable discussions.
Tarek Zetoune, MD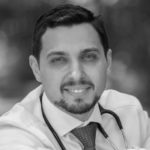 Tarek Zetoune is a Syrian-American physician reside in Queens, NY. Tarek is a member of The Syrian American Medical Society (SAMS) and is currently serving as the Tri-State Chapter President, SAMS Global Response Committee Chair and temporary member of SAMS National Board. Tarek also serves as a member of SAMS Domestic Response committee. Tarek joined SAMS medical missions to Greece and Lebanon to serve displaced refugees and underserved local communities. Tarek had the honor to receive SAMS humanitarian award as part of SAMS medical mission to Houston, Texas during hurricane Harvey.
Rodwan Rajjoub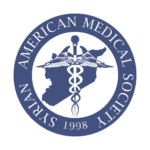 Bio to come.