Every two years, SAMS members elect a new Board of Directors to lead the development of new policies and advance the society's mission. According to the society by-laws, members elect the president, vice-president, and members at large to represent them in the SAMS Board of Directors for a two-year term.
Elected members of the new board will assume their responsibilities on July 1st, 2021. In addition to the president and vice-president positions, we have four members at large positions open. This year the election will be conducted through an online secure voting system. Electronic ballots will be sent to voting members on April 2nd and must be completed by Thursday, April 15 by 11:59PM EST.
Meet the candidates for the SAMS Board of Directors for the 2021-2023 term!
Candidates for President:
Amjad Rass, MD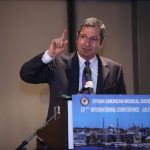 I am honored to put my name in the running for the President position of SAMS. After serving on the Foundation board for 6 years and being its member for 8, I have acquired the organizational knowledge, contextual expertise, and personal touches needed to effectively move SAMS into the next direction. In the 6 years that I have served SAMS, I have served as a chapter president, led advocacy missions, mobilized our inspiring members, and launched multiple landmark initiatives for the organization. The positions I have been honored to hold at SAMS include Michigan Chapter President (2016-2017), SAMS Foundation Chairman (2 periods totaling 30 months), and Chair of the SAMS North Syria Relief Committee (2014-2020).
As a SAMS member in 2014, I spearheaded a "container program" in Michigan to collect donated equipment and aid which were sent to Syria. From this landmark project, we were able to build the technical capacity of SAMS centers inside Syria, the same centers that SAMS is still proud of to this day. When I noticed that the Michigan chapter had room to be more active, I successfully ran for chapter president in 2016 and revitalized the community through monthly events across the state.
As Foundation Chairman, I worked to expand all areas of our work, including fundraising and programs, all while formulating SAMS response to tragedies as they came. I held the position during the bombardment of Ghouta at its forced evacuation in 2018. I worked with our Board, SAMS staff, our doctors inside Syria, and international actors to support SAMS' response to the crisis.
I also held the position of Chair of SAMS northern Syria relief committee for 6 years alongside the Foundation Chair position, during which we built a very large team and operation that is now the core of our relief work success. My first big assignment was leading the newly formed fundraising committee in 2014. With the help of other committee members, we built the foundation and structure for our donation collection adventures, the success of which is still unmatched in the field of Syria humanitarian work. Also during this time I participated in or led SAMS teams in high-level meetings at the UN, EU, and Middle East countries. Through this, I gained the exposure and experience necessary to lead the advocacy work as SAMS president. One project I initiated that received the support of SAMS' board and its members, one which I am especially proud of, is the midwifery program. The program was launched in northwest Syria in 2016 and has graduated over 80 highly qualified midwives prepared to enter the workforce to promote women and neonatal health. More recently I was tasked by the organization to build our hospitals' capacity in preparation to fight the impending Covid pandemic. I turned to our members and asked them to do what they do best, which is to teach and spread knowledge to their colleagues inside Syria. I organized a group of 50 Syrian-American doctors to conduct these training sessions. One year later, our incredible ICU-related specialists continue to exceed expectations and admirably work to give lectures, run daily online rounds in three hospitals, and construct well-organized courses for Syria's future intensivists. We are planning to replicate this model in other specialties, like Ob/Gyn, Neurology, and more. This is exactly the kind of work I will focus on as President, and help SAMS to have remote training systems and infrastructure ready to be deployed where they are needed now and in the future.
SAMS cannot successfully provide for Syrians and conduct its mission without the support of its members. After all, we all began as SAMS members ourselves before excitedly taking on leadership positions. Involving our members should be the top target for our Society and Foundation boards working together. Identifying interested and committed members to climb up the ladder of SAMS leadership is the security of our organization's future, and keeping past leaders as advisors is a necessity to pass the experience to our next leaders and future generations. This is a vision I will adhere to.
From 6 years of service on the Foundation I know exactly what kind of support the foundation boards need from the President, and from long years of working with members and supporting their initiatives, I know what it takes to recruit and activate more of them.
Mohammad Saleh, MD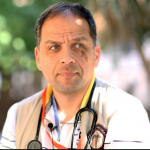 I was born and raised in Deir Ezzour, Syria. After finishing medical school at Damascus University, School of Medicine in 1992, I moved to Grand Rapids, Michigan. I completed my internal medicine residency and joined Mercy Health, where I have worked for the last 25 years as an old-style internist (both inpatient and outpatient). I am also very involved (as a clinical preceptor) with Mercy Health's internal medicine residency program, and MSU's College of Human Medicine, teaching 3rd and 4th-year medical students. Samah, my lovely Syrian-American wife, and I managed to raise 3 wonderful boys: Ibraheem (computer science), Noah (pre-med), and Aabid (kindergarten). I was honored to witness and play a part in SAMS major transformation back in 2011. My involvement started with a medical mission to Turkey in 2012, Aleppo in 2013, and then seven missions to Jordan, (three of these as a leader). I have co-chaired the SAMS Medical Missions Committee since 2014. I served as Vice-Chair and Chair of SAMS Jordan Regional Committee since 2016, where I oversaw the final days and evacuation of our staff from Ghouta and Daraa. I also served as a Foundation Board Member and Vice-Chairman from 2017 – 2020. As a SAMS Society leader, I will continue the great path that SAMS took for the last 10 years with a focus on the following areas:
To increase members' engagement and involvement in decision making through multiple committees

To increase members' awareness of SAMS programs on the ground in Syria and surrounding countries, using video technology to connect our staff in Syria and our offices with our Members in the USA
To involve and nurture the new generation of leaders, who will take SAMS to the next level
To restart a robust medical missions program (post-COVID-19 pandemic) to serve our fellow Syrian refugees or any displaced population in medical need.
To increase SAMS presence in our local communities here in the US.
To conduct SAMS virtual town hall meetings to connect with our Members.
Candidates for Vice-President:
Adeeb Alshahrour, MD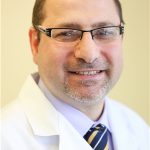 I am an obstetrician & gynecologist from Chicago, IL. have been a SAMS Member since 2007, currently serve on the SAMS Society Board, and was previously a board member of SAMS Midwest Chapter for two terms. Since the beginning of the Syrian crisis I have volunteered in and led some Medical Missions including Turkey in 2012, Syria (Aleppo) in 2013, Jordan in 2013 and 2017, and Lebanon in 2016, 2017, 2018, and 2019. I had the honor to serve on different committees starting with the Jordan Committee in 2013 -2014, then on the SAMS Global Relief Committee, and currently on the Lebanon Medical Relief Committee, the Women's Health Committee, and the OBGYN Capacity Building Committee in Northern Syria.
My vision for SAMS is the following:
To bring Syrian American physicians back to the organization through membership and recruitment

To make SAMS an influential lobby in the US through advocacy outreach and media in order to serve the US and our mother country Syria

To establish SAMS Legal Shield, a legal fund for Members' legal protection

To emphasize unity and transparency among SAMS Members and the governing body.
Ihsan Mamoun, MD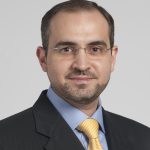 I'm a radiologist based in Tampa, FL. I served on the SAMS Foundation Board from 2012 – 2014, was the former chair of the Lebanon Medical Relief Committee in addition to a member of the SAMS Education and Courses Committee. My vision for SAMS is to enhance and deliver the medical services to the Syrian population inside Syria and out, to support Syrian medical personnel with all needed intellectual and logistical needs, and to prepare to help in the future reforms of the healthcare system.
Members at Large Candidates:
Bishr Al Dabagh, MD
I am a dermatologist and split my time between St. Augustine, FL, and Charlotte, NC. I have volunteered on several missions to Jordan with SAMS seeing firsthand the awesome work SAMS does and the small but powerful impact that we as physicians can make in people's lives. I also invited a colleague to join on her first mission and opened her eyes to the way she can make a difference through SAMS. During my mission trip, I worked for hand in hand (even before arrival) with the mission leader and the pharmacist to acquire dermatologic medications that were not available to those dermatologists before us. I was able to plan, and we financially funded the medications not only for dermatology but also other specialties as we had excess funds. I will bring innovation, planning, and business experience to the board. I am currently working on my third startup clinic and hold an MBA from the University of Michigan. I hope these experiences will be of benefit. On a personal level, I am able to connect with others, work along with them and expand my horizons by learning from everyone I meet. I am easy to work with and I am able to alongside almost anyone and see the best in people.
My vision is to bring innovation, collaboration, and involvement. I would like to learn and work alongside more experienced members and get their input on what has worked and what has been tried and has not worked. After doing so, I would like to see what programs and teams across the organization can collaborate to bring more comprehensive care at lower cost working more as a unit, than parallel subunits. As for innovation, I would like to see SAMS reassess the use of technology and rethink our approach in case there is a more effective or efficient way to provide care or grow the member base. More outreach is always needed and I hope we can continue to create smart and enjoyable ways to grow
the membership and donor base.
Fuwad Al-Sabek, DMD, MS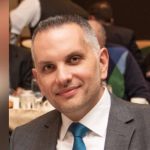 I am a Syrian dentist and have lived in the US for more than 20 years. I completed my dental education at Damascus University and the University of Pittsburgh. I completed a specialty training certificate in endodontics (root canal treatment) and an MS degree from the State University of New York at Buffalo. I have been practicing endodontics in Chicago and its suburbs for more than 16 years and am married with three children. I am currently in my second term serving as a Board Member of the SAMS Midwest Chapter and the Chair of the SAMS Dental Committee. Additionally, I've participated in SAMS medical missions and was involved in training and supporting local dentists that treat refugees in Syria's neighboring countries of Turkey, Lebanon, and Jordan since 2013.
My vision for SAMS dental is to be able to offer and improve the quality of dental and oral care rendered to refugees and other populations in need by supporting and training local dentists who are providing that care.
Hala Nas, MD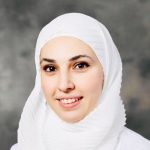 I am a Fellow at Henry Ford Hospital, specialized in pulmonary and critical care in Detroit. I was elected to the SAMS Michigan board of directors in 2018, and have served as the board's secretary; I continued to be the Michigan board's secretary in 2020. I helped organize SAMS 5th national symposium in Detroit, Michigan in 2018 "Medical & Ethical Challenges in Healthcare Delivery", and I also had the pleasure to serve on the scientific committee of the SAMS national conference that was held in Orlando, Florida in 2020 "Incorporating Innovation in Medical Practice in the U.S. and Globally."
During the COVID-19 pandemic, I got the chance to work on COVID-19 related educational lectures sponsored by SAMS. Prior to 2018, I participated in some of SAMS' educational committee projects (the morning report project, the interview skills workshop) until I became a member of the committee in 2021.
I knew SAMS through their educational work before the revolution in Syria, and it deeply moved me to see physicians volunteer their free time to help the next generation learn and succeed. After the revolution, I witnessed how these members volunteered their time again to respond to the crisis through medical relief and online education, and I couldn't see any more noble cause than this! This prompted me to join SAMS officially when I moved to Michigan in 2015 for residency.
Medical education has been a passion of mine for a long time; you invest in human beings and as they flourish, they offer the best care for their patients and pass this knowledge on to the next generation of healthcare professionals.
I would love to see SAMS continue its tremendous educational work, and grow even more as an educational authority in medical relief that is recognized both nationally and internationally, and support our educational endeavors for Syrian healthcare professionals that are on the front lines of the health crisis inside Syria.
I hope to achieve that through supporting SAMS educational projects both in the US and Syria further; highlighting the impact of these efforts in delivering the medical management needed in suffering war zones to gain further support, and engaging the young generations of Syrian healthcare professionals in our cause through community outreach.
Hend Azhary, MD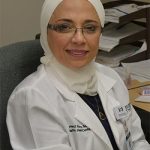 I am a family medicine physician from Michigan. I have been an active SAMS Foundation Board Member since 2018. I participated in the first SAMS medical mission trip at the beginning of the Syrian Refugee Crisis in September 2011 to Turkey. Afterward, I participated on multiple other mission trips with SAMS to Jordan in 2015 and 2016. I then started leading mission trips every July to Jordan for 3 years, including the largest mission trip in SAMS history in July of 2018 with over 100 volunteers. Additionally, in 2019, I lead the Family Medicine Educational Mission to Kurdistan to enhance the Family Medicine Residency Training Program. I have been heavily involved in the Jordan Regional Committee, Jordan Medical Mission Committee, and the SAMS Iraq/Kurdistan Committee.
My primary goal is to lift SAMS's engagement with the academic and professional communities in the US and beyond. We will reach out to large academic universities and educational institutions to increase research capacity and participate in global efforts to establish connections. My second goal is to expand the number of members and strengthen the chapters by incorporating the younger generation of Syrians and encouraging them to take on more leadership positions. This will be achieved by working on a chapter level and reaching out within each state and establishing a SAMS representative in every Syrian community. We will also reach this goal by identifying the strengths and skills.
Kamal Alfakiani, DDS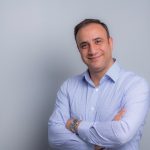 I am an orthodontist. I run a private practice in Phoenix, AZ. I am currently serving as the President of the SAMS Arizona Chapter. I accepted this nomination out of the belief in the work that SAMS has done and continues to do, and the need to carry on the SAMS message.
My vision for SAMS is to continue working with previous SAMS leaders and community leaders, future young leaders in the Syrian community at large, and the medical community to help Syrians everywhere with medical needs.
Nabil Alzaiem, MD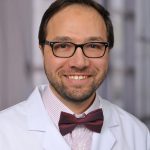 I am an internal medicine physician and assistant professor- clinical at the Ohio State University. I am Currently I am a Board Member and Vice President of the SAMS Ohio Chapter, we have been working on different projects with fundraising and promoting SAMS on the local community level. I have been working with the SAMS Educational Committee on a project to engage medical residents in Syria with educational activities and case presentations in different subjects in internal medicine.
My previous experience (before joining SAMS) was with SEMA, in doing fundraising to support medical relief projects for IDP (internally Displaced People) inside Syria and for refugees in Turkey, Lebanon, Jordan, and Syrian patients in need in Egypt as well. I was part of the team that established the SEMA office in Egypt. We were able to open a multispecialty clinic there to serve the Syrian community on October 6 City which has the biggest Syrian community in Egypt. I also worked with the Arab Medical Union Emergency and Relief Office in Egypt with a similar scope. My role was in coordinating outreach and campaigns to support many emergency relief and humanitarian relief projects for Syria.
My vision is to empower SAMS as a medical professional and humanitarian organization in the U.S. through:
Collaboration with other academic, medical institutes and other NGOs here in the US

Working on the local levels through participating in community initiatives like free clinics, health fairs, etc.
Working on networking and more engagement of Syrian physicians, especially the young physicians
We have many educational and training projects with different scopes and need to work on coordination and putting them under one umbrella
Increasing SAMS activities in research and publications
Samer Al-Khudari, MD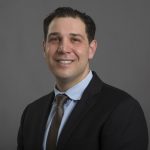 I am an otolaryngologist, specialized in head & neck surgery, and associate professor at Rush University Medical Center. I have been involved with SAMS as a Midwest Chapter Board Member and have been involved with five missions, providing surgical care to refugees with SAMS. I have watched SAMS develop into an organization that consistently has a positive influence locally, nationally, and internationally and am honored to be a part of this team.
My vision for SAMS is to continue to be an organization that is focused on providing dignified care all over the globe and a leader in medical education to strengthen the future of Syria's Healthcare. I hope to engage membership all over the country including developing programs for medical students in the United States and abroad to engage the future generations that can be our future leaders.
Wareef Kabbani, MD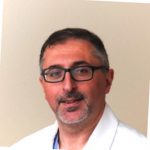 I am currently a pathologist at Methodist Health System, a Cytopathologist, and a medical director at the Methodist Richardson and Cancer Center Labs. My previous posts included associate professor of Pathology at UT Southwestern Medical Center (2004-2011), director of cytopathology at the UT Southwestern Medical Center (2007-2011), and program director, Cytopathology Fellowship, at the UT Southwestern Medical Center (2007-2011). I have been a SAMS member since 2012 and was one of the Founding Members of the SAMS Texas chapter. I am a Certified Physician Executive (CPE) by the American Association of Physician Leadership (AAPL) since March 2020. Currently, I serve on SAMS Pathology and Oncology Committees. I will be honored to serve on the SAMS Board of Directors hoping to employ the skills I developed over the last 10 years to facilitate the growing role of SAMS in supporting Syrian health care professionals and health facilities.
I believe that a transformative leadership style would help in the phase of SAMS leadership by building professional teams and fully engaging them in the process of continuously improving health care quality and patient safety, along with maintaining and enhancing SAMS advocacy at all levels (local, national and international). I also believe that as a Pathologist, I will be able to address some of the issues related to implementing and improving labs and the testing processes in Syria.