On October 10, SAMS held its 2nd Annual National Symposium in Washington, DC!
The theme of this year's symposium was "Protecting Healthcare in Crisis" and it featured presentations by SAMS members, members of the medical community, as well as our partners at UNOCHA, CSIS, IRC, and PHR. We had over 70 physicians, allied health partners, and students join us for sessions that started at 8am and lasted until 5pm. The sessions included those such as psychosocial effects on refugees and the much-enjoyed "flip of the coin" presentations which was presented debate-style by SAMS physicians and representatives from international NGOs. One of the most compelling presentations was by Dr. Majed Aboali, one of the doctors who worked in besieged Ghouta. The evening concluded with a gala fundraising dinner that was preceded with a silent auction hour, where attendees could bid on local artists' work while listening to oud music by Mutassem Kandah. The gala dinner included speeches by Dr. Zied Mhirsi from PHR, Raul Rosende from UNOCHA, Mary Giovagnoli from DHS, and Ciaran Donnelly from IRC. Awards were given to a number of SAMS members and volunteers for their ongoing efforts in helping the Syrian refugees overseas. The evening ended with a fundraiser that raised more than $800,000 for SAMS programs, and a beautiful violin performance by Mariela Shaker.
Thanks to our sponsors: Azzad Financial, Rahma Relief, Mercy Without Limits, Obeid Dental, Tellawi Legal Services, Holy Land Christian Foundation, Transtour, Contrack Watts, Inc., and Pillar Construction.
This event was accredited with 6.00 CME hours from Michigan State University.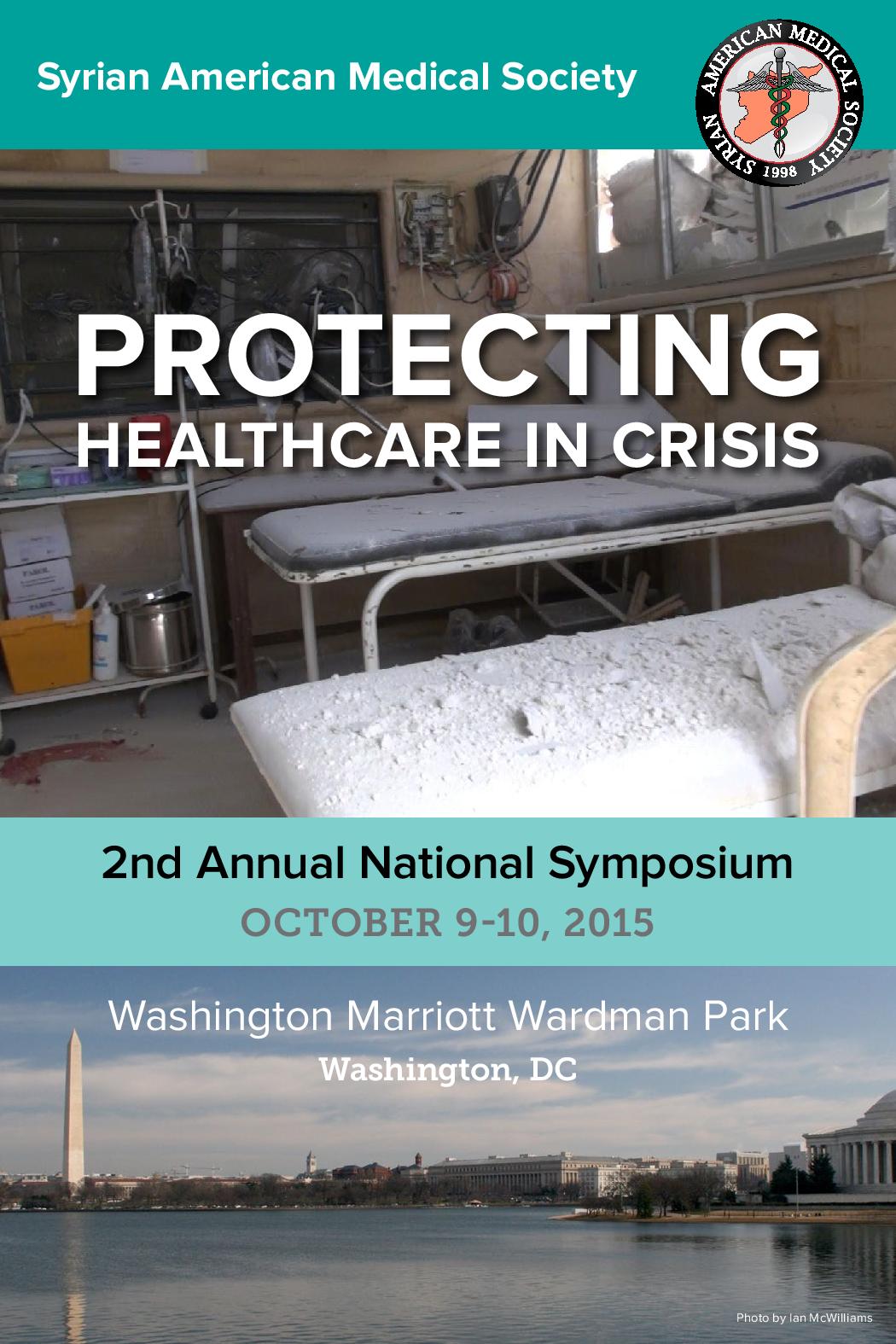 [Not a valid template]