SAMS hosted its 6th national conference, "Healthcare and Medical Relief in Evolving Domestic and Global Landscape" in Los Angeles, CA on February 17-19, 2017.
The provision of health care and medical relief is influenced as much by the people in need as by the changing landscape in which medicine is practiced. Political barriers (outright denial of the epidemic lead poisoning in Flint, targeted assassinations and bombings of hospitals in Syria, anti-refugee hysteria) and political and nongovernmental solutions (nascent humanitarian relief organizations in the US, global relief efforts in Europe and elsewhere) have shaped the healthcare realities on the ground. This conference explores these issues and others while providing a broad spectrum of medical updates across various specialties.
This year's conference was a great opportunity to also acquire CME credits and stay up-to-date on the crisis in Syria.
Award-Winning Journalists and Humanitarians Featured at
SAMS Gala at 6th National Conference!

SAMS was honored to welcome the renowned journalist and writer, Mr. Majed Abdulhadi and the award-winning foreign correspondent and humanitarian, Ms. Arwa Daman, will speak at SAMS's gala dinner on Saturday, February 18, 2017 at our 6th National Conference in Los Angeles.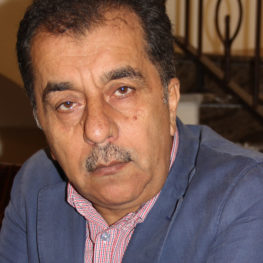 Mr. Majed Abdulhadi is a one of the most distinguished and celebrated writers, journalists, and producers in the Arab world. He is currently the executive producer at Al-Jazeera Channel. Prior to that, Mr. Abdulhadi worked as a senior correspondent for Al-Jazeera Arabic for over 12 years reporting from conflict zones. He has been celebrated for his incredible and courageous reporting that bridges current events to history in an eloquent and profound manner. He has produced a number of award-winning documentaries and has written for a myriad of Arabic newspapers across the Middle East.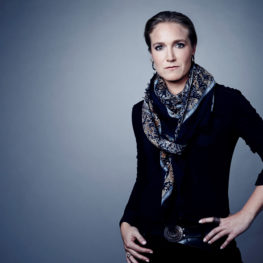 Ms. Arwa Damon, the senior international correspondent for CNN, has extensively covered the plight of Syrian civilians and their fate in the face of the violence in Syria. Ms. Damon has brought global attention to the crisis, particularly focusing on the effect of barrel bombs on civilians in Aleppo and Syria. SAMS is honored to present Ms. Damon with the SAMS Humanitarian Award for her courageous and incredible coverage of the suffering of Syrian civilians.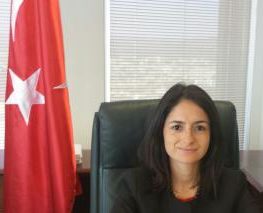 The Honorable Raife Gulru Gezer is currently the Consul General of Turkey in Los Angeles. Raife Gülru Gezer started her career in the year 2000 as an editor at the international new department of the NTV news channel. In 2002 she joined the Ministry of Foreign Affairs of Turkey and began working at the European Union Political Affairs Deputy Directorate as a Candidate Career Diplomat. She worked in the same department as Attaché, Third Secretary and Second Secretary until 2007. In 2007 she was posted to the Turkish Embassy in Damascus where she worked for two years. Later on she was sent to the Turkish Permanent Representation to the EU in 2009. Returning to Ankara in 2010 she was appointed as the Chief of Cabinet of the Under Secretary of the Ministry of Foreign Affairs. After serving for four years in Ankara, she was appointed as the Consul General of Turkey to Los Angeles. She has assumed her duties on September 15, 2014.
Mr. Mark Power is First Secretary at the UK Mission to the United Nations in New York where since 2015 he has led the team responsible for Syria, Counter Terrorism and Counter Proliferation issues. Mark joined Her Majesty's Diplomatic Service in November 2009, serving in a number of roles in London before being posted as Second Secretary Political at the British High Commission in Islamabad from 2011-13. He was then Head of the UK Government office in Goma, Eastern Democratic Republic of Congo from 2013-15. Prior to joining the Diplomatic Service Mark was a journalist working most notably for Channel 4 News and ITN.