As the Syrian conflict continues into its seventh year, questions on the future of Syria's education, research and medical system are incredibly pressing. On October 6-8, 2017, SAMS hosted its 4th National Symposium at the Andaz Hotel in New York City. The symposium will focus on the theme of A Call to Action for Future Syria: A Coalition on Education and Research.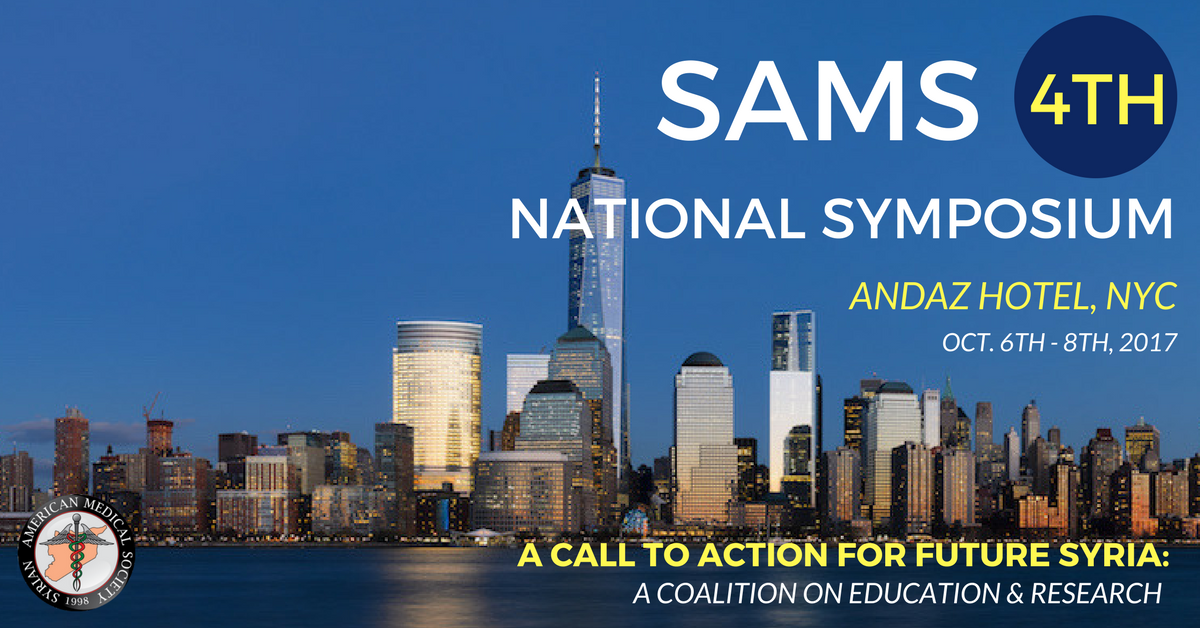 The symposium brought together renowned speakers such as SAMS President Dr. Ahmad Tarakji, SAMS Board Member Dr. Mohamed Sekkarie, SAMS Board Member Dr. Amjad Rass, Dr. Ron Waldman of Doctors of the World, Dr. Satchit Balsari ofthe Harvard François-Xavier Bagnoud Center for Health and Human Rights, award-winning educator and SAMS Member Dr. Conrad Fischer, Dr. Susan Kawamleh, Dr. Paul Spiegel, Dr. Helena Barroco, and many more. Discussions explored themes such as the importance of data and research during crisis, establishing electronic health records in Syria, education programs inside Syria, and more.
[Not a valid template]
Special thanks to our Silver & Dimond Sponsors!