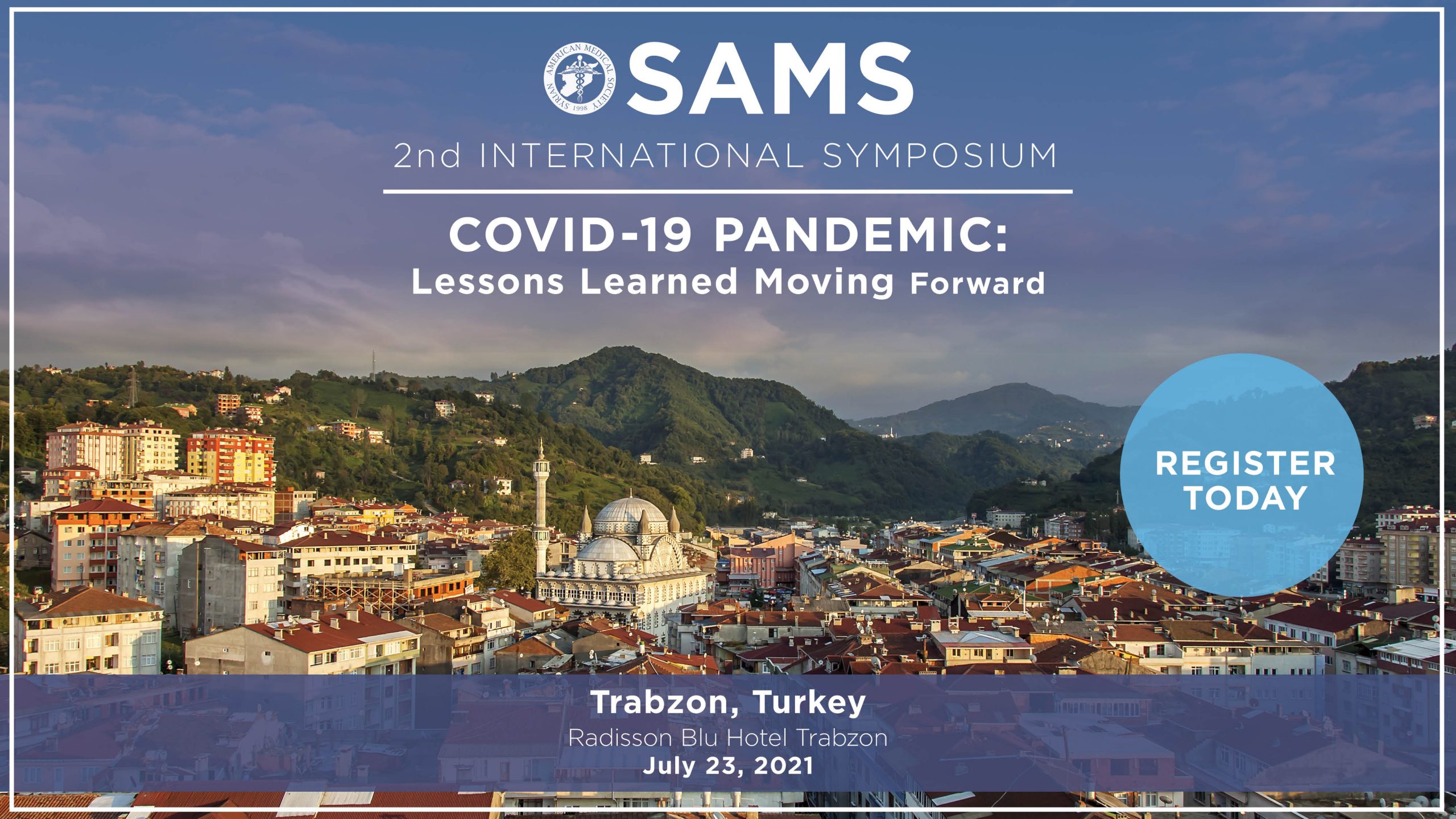 SAMS is hosting its 2nd International Symposium, "COVID-19 Pandemic: Lessons Learned Moving Forward" in Trabzon, Turkey on July 23, 2021. The full-day symposium will bring together physicians, humanitarians, thought leaders, and healthcare practitioners from inside Syria. Attendees will learn about the latest updates to treatment and vaccination for COVID-19, its impact on the ground, and SAMS' response to this global health crisis. The symposium will include upwards of 8 hours of CME lectures and a gala dinner and will take place at the Radisson Blu Hotel Trabzon.

COVID-19 Safety Measures
All CDC-recommended COVID-19 prevention measures will be implemented in addition to all local and venue regulations.
The symposium is open to all adults fully vaccinated for COVID-19.
(Additional accommodations may be arranged for those unable to acquire COVID-19 vaccine on a case-by-case basis.)
Optional Excursion

Following the conference, there will be an optional family-oriented excursion – Trabzon City and the Black Sea from July 24 – 30, 2021 – organized by Dr. Basel Termanini for SAMS members (and their families) attending the symposium. To learn more about the excursion, the trip's itinerary, and how to sign up, please contact Dr. Basel Termanini at (740) 424-0415 or via email at [email protected]. You can see the trip itinerary here!
Please note that SAMS Headquarters is NOT planning or using donations for the excursion.