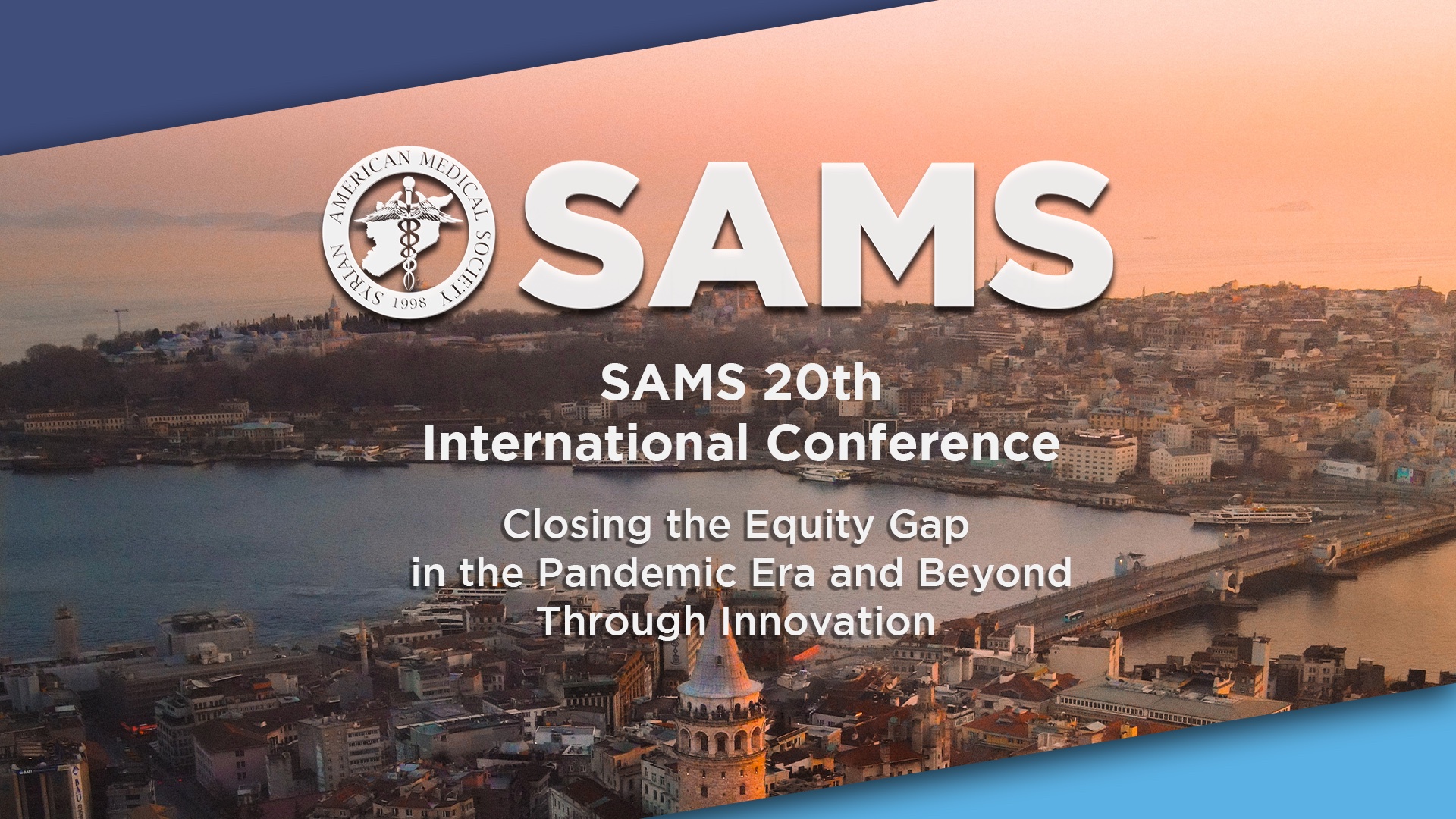 Conference Scientific Program Chair and Co-Chair:
Dr. Aref Al-Kali, Scientific Program Chair

Dr. Mufaddal Hamadeh, Conference Chair and Scientific Program Co-Chair
Overview
SAMS is hosting its 20th International Conference in Istanbul, Turkey on June 24 – 26, 2022. The conference will bring together physicians, allied health professionals, students, and humanitarians. It is a great opportunity to acquire CME credits and stay up-to-date on the work of SAMS.
The scientific committee is looking for presentations and speakers who can provide their unique perspectives and experiences that fall under the theme of the event, "Closing the Equity Gap in the Pandemic Era and Beyond through Innovation," or any of the following other areas of expertise:

Health systems strengthening and early recovery;

Medical updates;

Innovations in medicine; telemedicine; artificial intelligence;

COVID-19 pandemic related challenges;

Public health issues;

U.S. healthcare reform;

Management of acute illness and trauma in times of crisis;

Management of chronic illnesses in times of crisis;

Psychiatric health at a time of crisis;

Physical medicine and rehabilitation;

Community health outreach and provision of free medical services;

Healthcare disparities and inequities;

Professional development and well-being of healthcare professionals.



If you are interested in presenting or being a speaker, please submit your proposal to [email protected] by Wednesday, April 6. Submitted proposals should include your contact information, biography, lecture topic, and a short paragraph summarizing your lecture objectives.
We look forward to seeing you in Istanbul this summer!