SAMS California Chapter Launches Student Chapter
In May 2019, SAMS Student Members in Southern California launched its first-ever student chapter at the University of California Irvine. The California Student Chapter is supported by and works closely with the SAMS California Chapter. In its first year, the SAMS California Student Chapter worked with the professional chapter to organize its first health fair in California. The California Student Chapter also participated in another large health fair in Los Angeles, organized membership recruitment activities on campus, worked with local SAMS members to organize shadowing opportunities for students, and more.
SAMS California Student Chapter is a great example of a student-run organization that provides health professionals with opportunities to develop their careers, to provide meaningful community health outreach to underserved communities, and to connect SAMS students with SAMS professionals.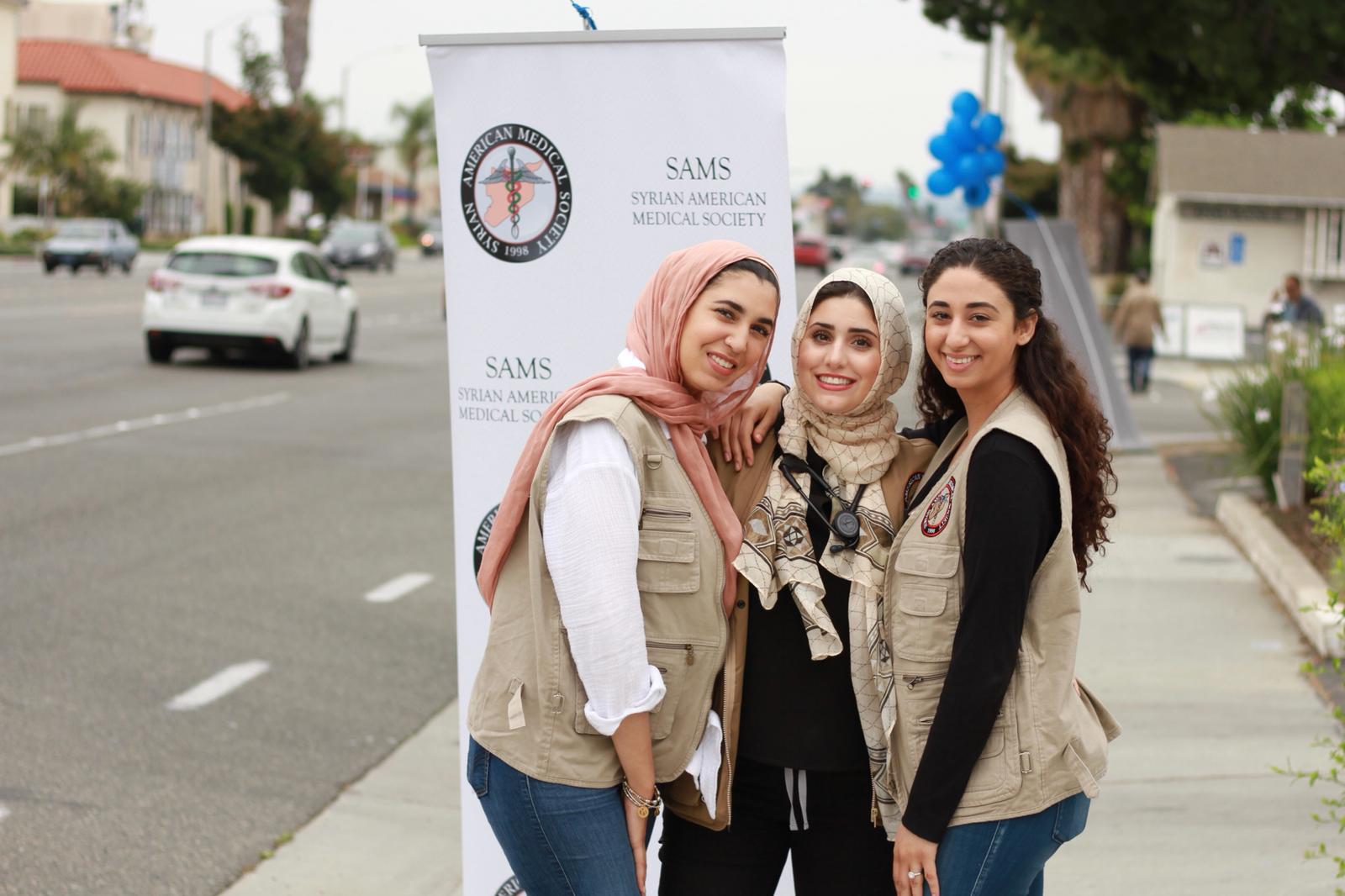 SAMS Midwest Chapter Launches Free Clinic, April 2019
As part of SAMS Community Outreach programs, SAMS Midwest Chapter operates a free subspecialty clinic in Willowbrook, IL. In April 2019, the SAMS Midwest Chapter opened its first free clinic in the US, providing subspecialty services for underserved communities who face financial and linguistic barriers to receiving healthcare. SAMS provides endocrinology, gynecology, adult and pediatric cardiology, and pulmonology services at the clinic, free of charge. Specialty services are often too expensive for patients without insurance and aren't typically offered at other free and charitable clinics.
The clinic serves approximately 80 patients and is run entirely by SAMS volunteers, including medical providers, students, and administrative. The clinic is open two weekend days per month and has provided over 90 consultations in 2019 and 50 consultations to date in 2020. Due to the COVID-19 pandemic, the clinic temporarily converted to telemedicine services but has since re-opened its doors with recommended COVID-19 precautions in place. In addition, SAMS Midwest Chapter responded to the COVID-19 pandemic by providing 1000 face shields to 15 free and charitable partner clinics in the area, provided thousands of masks to area COVID-19 units, and cash appreciation awards for COVID ICU nurses.
SAMS Tristate Chapter's First Health Fair, April 2018
On Sunday, April 29, SAMS Tri-state Chapter and ICNA Relief organized a joint health fair to give back to the community of Elizabeth, NJ. Highly skilled professionals came together to volunteer their services. Fair visitors underwent health screening, consulted with physicians, and attended workshops on nutrition and its effects on diabetes and hypertension patients, smoking cessation, smoking effects on the body, and pharmacological management of diabetes. Workshop participants received a complimentary hygiene kit. Nearly 100 patients were screened at the health fair.