Join a SAMS Medical Mission
Organized and facilitated by SAMS, doctors, members, students and volunteers participate in medical and surgical missions to the region to support ongoing medical relief programs and provide healthcare to Syrians inside Syria as well as in neighboring countries and beyond, including Jordan, Turkey, Lebanon, Egypt, and Greece. In 2018, SAMS's medical missions provided nearly 330,000 medical services to Syrians refugees and underserved local communities. In 2018, led more than 22 medical missions, bringing together over 520 volunteers from around the world.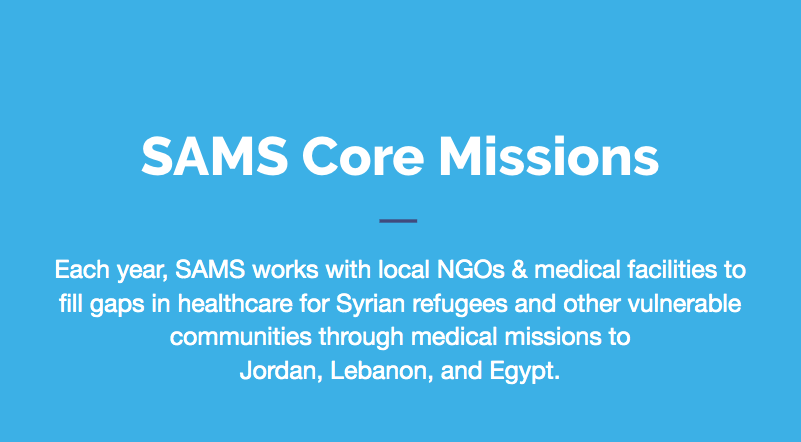 We are accepting applications from licensed physicians, surgeons, medical specialists, nurses, EMTs, Arabic speaking 5th year/senior medical students, and professional Arabic translators.
Throughout the year, SAMS organizes medical missions to the following countries: