SAMS 2017 Society Board of Directors
We are excited to announce our newly elected SAMS Society Board of Directors. The new board will assume its responsibility starting July 1st, 2017.
This is a major responsibility, and we wish them success in leading this great organization to new horizons. We are humbled and proud to introduce to you the newly elected board members.
We would like to extend our thanks to SAMS members who participated in this election process and took part in selecting our new leadership.
To our current SAMS board, you have done outstanding work over the past 2 years. We thank you tremendously for all of your efforts and accomplishments.
President
Ahmad Tarakji, MD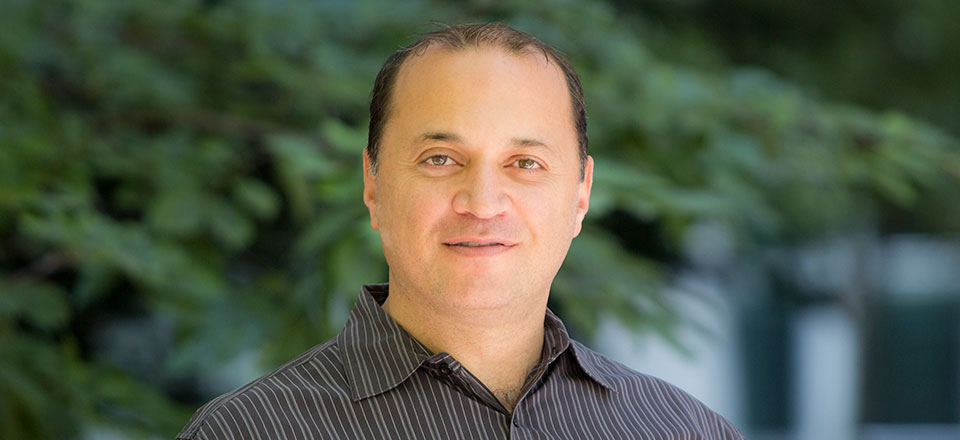 Dr. Ahmad Tarakji is the President of the Syrian American Medical Society, a non-profit, non-political professional and medical relief organization that provides assistance to Syrians in need and represents thousands of Syrian American medical professionals in the United States. In 2016, SAMS treated more than 3 million Syrians. Dr. Tarakji is also a current Board member of the SAMS Foundation.
Dr. Tarakji is a cardio-thoracic surgeon in California, and a former clinical assistant professor at Stanford University. At SAMS, he spearheads and participates in numerous initiatives, including providing trauma and critical care courses for Syrian physicians and nurses, overseeing SAMS's advocacy work, chairing the two previous SAMS International Conferences in Turkey, the International Conference in Sarajevo, Bosnia, and the most recent National Conference in Boston. Dr. Tarakji leads SAMS partnerships with UN agencies and NGOs to expand the Whole of Syria (WoS) response plan and efforts to address medical emergencies in Syria. Dr. Tarakji also leads SAMS partnerships with Universities in the U.S. and Europe to establish education, relief, and post-crisis rebuilding programs for Syria.
Vice President
Basel Termanini, MD
Dr. Basel Termanini was born and raised in Aleppo, Syria. Three years after graduating from Aleppo University, Dr. Termanini emigrated to Washington DC in 1986, where he resided for ten years. During this time, he was a researcher at George Washington University, followed by Internal Medicine residency at Georgetown university, followed by a GI fellowship at Georgetown University – National Institute of Health (NIH) program.
In 1997, he moved to Pittsburgh, PA, where he started a private GI practice, followed by a large multi speciality group. In 2011, he joined a local hospital as a practitioner. He married Cheza, also from Aleppo, and they have three children, Sammy and Kareem in medical school and Firas, who is studying business.
During a brief visit to northern Syria in 2013, Dr. Termanini's first since the eruption of the war, he realized that SAMS was one of the most active medical relief organizations on the ground in Syria. Upon his return to the US, he established a chapter in Pittsburgh and became actively involved in the Turkey regional and fundraising committees. Since this initial visit, Dr. Termanini has visited northern Syria 6 more times. He was elected as VP of National SAMS in 2015.
In the past two years, Dr. Termanini has been actively involved in the many milestones that SAMS has accomplished, including the tripling of the number of medical services provided. Dr. Termanini has acted as the chairman of the fundraising and media committees, and is an active member in the Turkey regional, GI, advocacy and membership committees. He also acts as a chairman of 2 international conferences and co-chair of 2 national conference. He has completed 7 GI missions in the field to northern Syria and Turkey. He also initiated SAMS's medical student scholarship program. He has been an active FB fundraiser for SAMS that have collected close to $1.7 in 5 months for SAMS. Dr. Termanini is also a vocal advocate for SAMS, having conducted many TV, radio, newspapers and online interview on behalf of the organization.
Dr. Termanini's Vision for SAMS: If elected to a SAMS VP position, Dr. Termanini would strive to do the following;
Continue with capacity building in all departments in HQ, regional offices and inside Syria.
Hire a CEO as a priority
Build a strong M&E team to improve the quality of care, data collection and reporting
Make sure the needs of our staff in Syria are being met with timely payment of salaries, the appropriate compensations for disabilities or death from injuries while in the line of duty, and safe environment by providing underground safety, early alarm systems and reversed ventilation on demand.
Connect HQ and regional offices departments, including finances, grants, media, HR etc., closely to achieve efficiency and harmony.
Diversify funding with direct funding from the US and other North American, European and regional countries, UN agencies, private foundations, etc.
Continue to expand our donor pool in the US and internationally by reaching out to the general public through innovative programs such as concerts, tours and celebrity endorsements.
Continue to strengthen the SAMS media team, with goals to double SAMS FB and Twitter followers in 2 years and make SAMS a household name.
Allocate more resources for medical education inside Syria and the US with goals of improving the academic standards by partnering with reputable academic centers.
Continue the planning and preparation for the post-war rebuilding era.
Reach out to the Syrian American healthcare providers to join SAMS by outlining the benefits of membership, also reaching out to the medical community at large in order to double our current membership to 2,000 and increasing our chapters to 35 in 2 years.
Mobilize more members to become more active in committees and missions levels to groom larger numbers for SAMS leadership positions.
Strongly support SAMS student groups and help them establish wider presence in all US colleges.
Members at Large:
Maysoun Alhariri, MD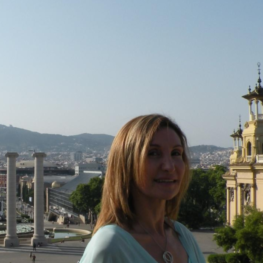 Dr. Alhariri joined the SAMS team in February 2013. She participated on her first SAMS Medical Mission to Turkey in July of 2014. She is an internal medicine physician with the Kaiser Permanente Medical Group, Northern California. She is currently acting as the SAMS National Membership Committee Chair, and serves on the SAMS California Chapter Board.
In the past year and a half, Dr. Alhariri has acted as the membership committee chair, which has given her the chance to better connect with members and chapters' leaders. Being on the society board would enable her to deliver the voices of chapter members and tailor efforts to their needs. Dr. Alhariri is currently working with the next SAMS generation, through her efforts to launch a SAMS youth group that will carry out our mission and be the link between the Syrian and American cultures.
Dr. Alhariri's Vision for SAMS: She aspires to see SAMS flourish as a medical society, as it did as a relief organization, saying that it is essential to be empowered and reflect a solid image to uphold our status among other professional organizations. She would like to see SAMS's strength influence policy makers in health care and open more opportunities for our students and residents at schools and health institutions. She would also like to see SAMS gain recognition in research and advanced medical technology. "The stronger SAMS is in the States, the more powerful SAMS will be in bestowing that success out upon beloved Syria," said Dr. Alhariri. Dr. Alharir emphasizes the importance of unity, saying that the tragic situation in Syria will eventually come to an end, and the time will come to begin rebuilding.
Mufaddal Hamadeh, MD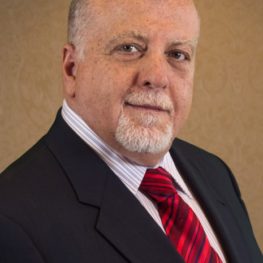 Dr. Mufaddal Hamadeh is a practicing physician, board-certified in Medical Oncology and Hematology, by the American Board of Internal Medicine. He completed his fellowship in Hematology & Oncology at the University of Illinois, Chicago, IL, and completed his residency in Internal Medicine atMercy Hospital and Medical Center Affiliate, University of Illinois, Chicago, IL. He attended Damascus University Medical School. He is currently a physician with the Alpha Med physicians group, and an associate clinical professor at the University of Illinois in Chicago.
Since 2014, Dr. Hamadeh has acted as the SAMS Midwest Chapter president. He is also a SAMS foundation board member, a member of SAMS advocacy committee and the SAMS Lebanon committee member. He has led and participated in several missions, including one to Syria and seven to Lebanon. He is one of the founders of SAMS Chicago, formed in 1998. Dr. Hamadeh is 57 years old, married with four daughters.
Ihab Herraka, MD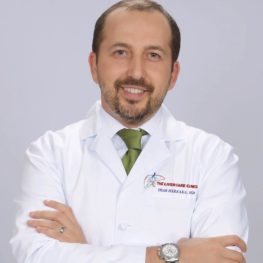 Hailing from Manbij, Dr. Ihab Herraka received his medical degree from Aleppo University then moved to the U.S. to pursue his Internal Medicine and Gastroenterology training at the University of Florida. Currently, Dr. Herraka runs a private practice in Arkansas. Dr. Herraka has been involved with SAMS since its early days back in 1998. His main focus has been in training and education. He helped establish the "SAMS Caribbean Scholarship Program" to provide Syrian medical students with opportunities to continue their studies in the US. Additionally, Dr. Herraka has assisted through his practice and provided tremendous financial support from many Syrian physicians in the US to fund radiation oncology training of one of Syrian colleague. Dr. Herraka is the oldest son of the first internist in his hometown of Manbij.

Dr. Herraka's Vision for SAMS: His main goal and focus will be to support Syrian medical graduates in the US by encouraging more students to conduct research, which could be done through connections and financial aids. The ultimate end result will be to maximize the chances of MATCH in different medical and surgical specialties.
Majd Isreb, M.D., F.A.C.P, F.A.S.N.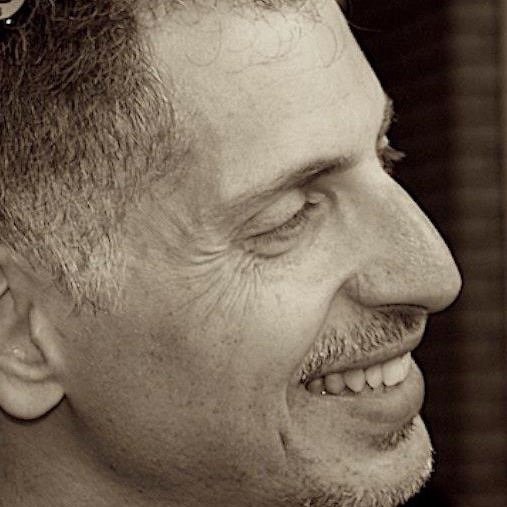 Dr. Majed Isreb is a board certified internist and nephrologist who has been in practice for 14 years. Dr. Isreb graduated from the Damascus University School of Medicine in 19994, and completed his residency at a Northwestern affiliated hospital and nephrology fellowship at Loyola University Medical Center in Chicago. He currently resides in Washington State.
Dr. Isreb has been a SAMS member since 2004; however, he has been more active in the last few years as the humanitarian crisis in Syria heightened. Dr. Isreb lead the first independent SAMS foundation medical mission to Jordan in 2015 under the guidance of the SAMS board at that time. He worked with the Jordan medical mission committee to establish the infrastructure that made Jordan missions a strong SAMS Foundation enterprise that supports our fundraising and advocacy efforts. He led the SAMS Jordan Relief Committee in the second half of 2015 during a very tremulous time in the Jordan office after the resignation of its country director and was able to maintain and expand the operations with the help of the staff in HQ and Jordan. Over the past 15 months, Dr. Isreb was appointed as the chairman of SAMS Foundation board of directors. "The past year was challenging but with the cohesiveness of the team we were able to make it successful and have one of the greatest years for capacity building and were able to increase the number of beneficiaries despite budgetary challenges," said Dr. Isreb.
Dr. Isreb's Vision for SAMS: Dr. Isreb believes that SAMS is a rapidly growing organization and it very crucial that we continue to build on the current vision to expand as a professional organization. This requires continued focus on capacity building, cohesiveness and teamwork. It is also crucial that the society starts making more tangible actions that serve our members right here in the US. We need to provide more benefits to the members and support them to help build their local communities and build partnerships that help us advance our mission further. I want to build on the vision SAMS2020 presented by the current board and look forward to building our strength toward SAMS2025 and to supporting SAMS Foundation to become one of the most trusted international humanitarian organizations.
Lara Zakaria, RPh, MS, CNS
Lara Zakaria graduated from Rutgers University, Earnest Mario School of Pharmacy in New Jersey. She has been a pharmacist for 15+ years. She holds a MS in Clinical Nutrition from the University of Bridgeport. Ms. Zakaria owns Foodie Farmacist, LLC, a consulting company where she supports doctors looking to integrate nutrition support for chronic conditions including metabolic and autoimmune disease. She's licensed in NJ and NY as a pharmacist (RPh) and is a Certified Nutrition Specialist (CNS) credentialed in NY and CT. Ms. Zakaria is originally from Damascus, where she lived and went to school until her family moved to New Jersey in 1988. She now resides in New York. Her childhood experience has had an unshakable effect on her. As a result, Ms. Zakaria is proud of her culture and feels passionate about being able to give back to the community and country that contribute to her roots.
Ms. Zakaria participated in two medical missions to Jordan in 2015. The same year, she founded the Pharmacy and Nutrition Committee, and currently she serves as Committee Chair. She has also been member of Jordan Relief Committee since 2015 and of the advocacy committee since 2016. She currently serves as the SAMS Tristate Chapter president.
Ms. Zakaria is actively involved in grassroots efforts to promote awareness of SAMS work through local events, including Columbia University graduate school, Columbia University Medical Center (CUMC), New York University (NYU) Law School. Ms. Zakaria is passionate about finding creative avenues to help TriState area community connect to SAMS, including collaboration on concerts, dance/ballet performances, photography and art exhibits, documentary screenings and round-table discussions.
Ms. Zakaria's Vision for SAMS: Ms. Zakaria is proud to be a member of SAMS exemplary team of dedicated healthcare professionals. To continue to be active participants in the global conversation on Syria, SAMS needs to continue to build infrastructure within the organization to take on the task. Continuing to expand support structure and communication channels with our staff is crucial. As we grow, the organization will be in focusing on providing education and serving to continued support of infrastructure for the New Syria.
With a strong work ethic, and continued team work, we can see this vision through. But it will take diligence and an integrative approach to heel those most affected by the crisis. This means drawing from our diverse membership base of men and women, and of doctors, dentists, pharmacists, nurses, therapists, and others in the allied health fields to make this vision come to fruition.