We are excited to announce that registration is now open for SAMS 21st International Conference, taking place June 30 – July 2nd, 2023, in Vancouver, Canada.
This year's conference focuses on "Research in Hybrid Crisis: Confronting Health Needs in Conflict and Natural Disasters" and will bring together physicians, allied health professionals, students, and humanitarians worldwide. Don't miss this opportunity to acquire CME credits and stay up-to-date on the work of SAMS! CME accreditation will be provided by the University of Chicago.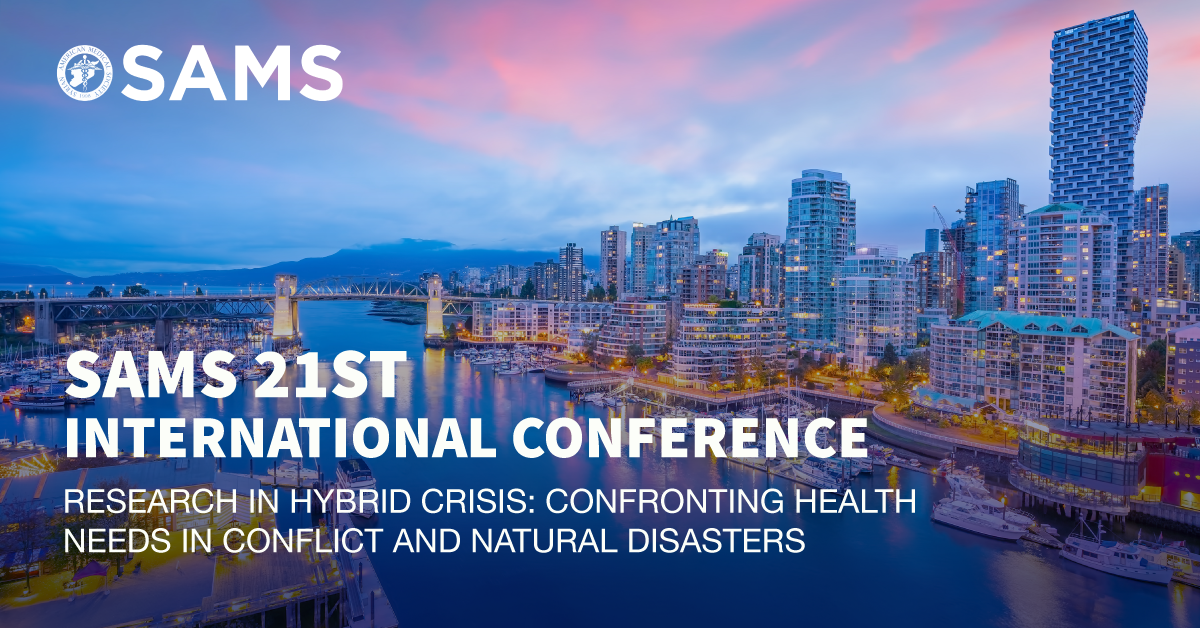 The conference will be hosted at JW Marriott Parq Vancouver, Canada.
Active SAMS Members will receive a discounted registration rate. An early bird discount of 10% off is also available if you register by next Friday, March 10!
Take advantage of the discount and become a SAMS member by clicking HERE
Questions regarding registration or questions regarding the status of your SAMS Membership or to renew, please reach out to Danny Hanbouri, SAMS Membership & Event Coordinator, [email protected]
SAMS has reserved a discounted block of rooms at JW Marriott Parq Vancouver for conference members and attendees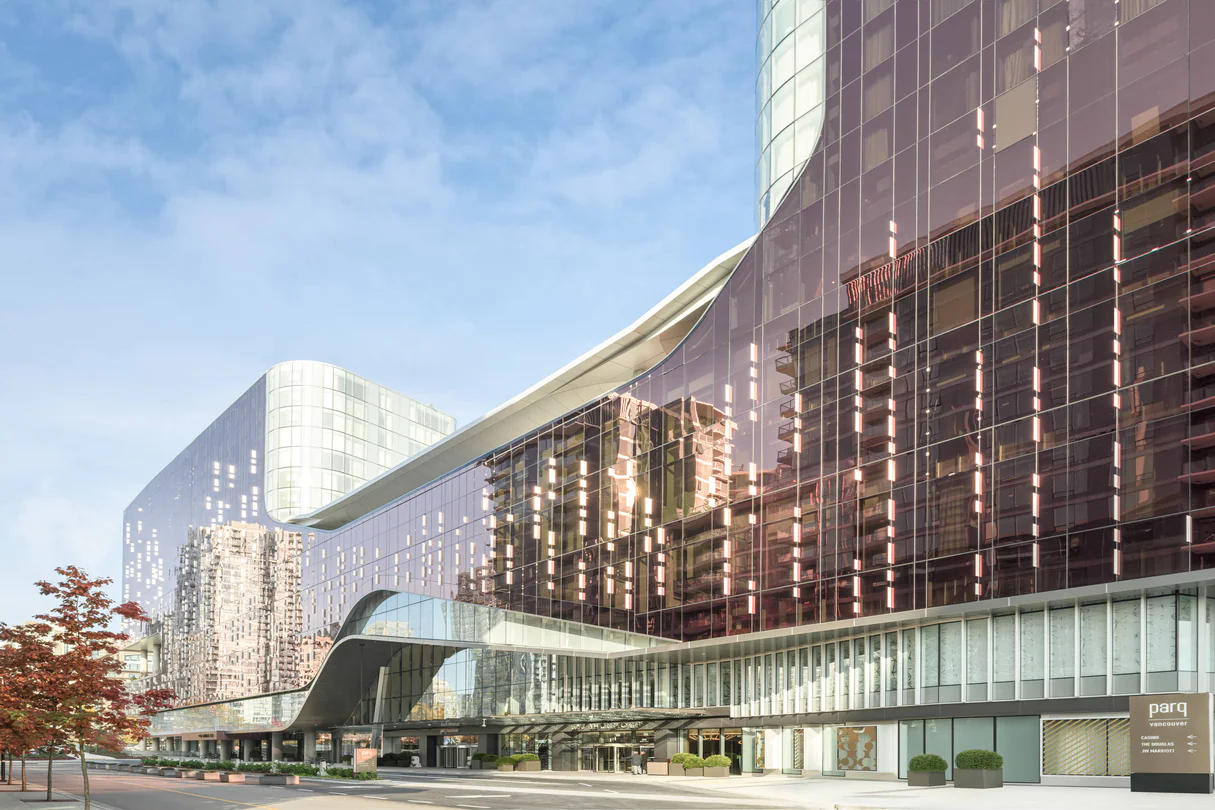 JW Marriott Parq Vancouver Conference Level, impresses with more than 60,000 square feet of well-appointed, flexible meeting and event space. CLICK HERE And Enjoy The Video.
Standard Single/Double: CAD$389 approx. USD$287/night
Standard Triple: CAD$389 approx. USD$287/night
Water View Rooms: CAD$439 approx. USD$325/night
One Bedroom Suites: CAD$699 approx. USD$515/night*Breakfast is USD$40
**Children ages 0 – 6 are complimentary, otherwise counted as additional
***Does not include room taxes.
Call For Speakers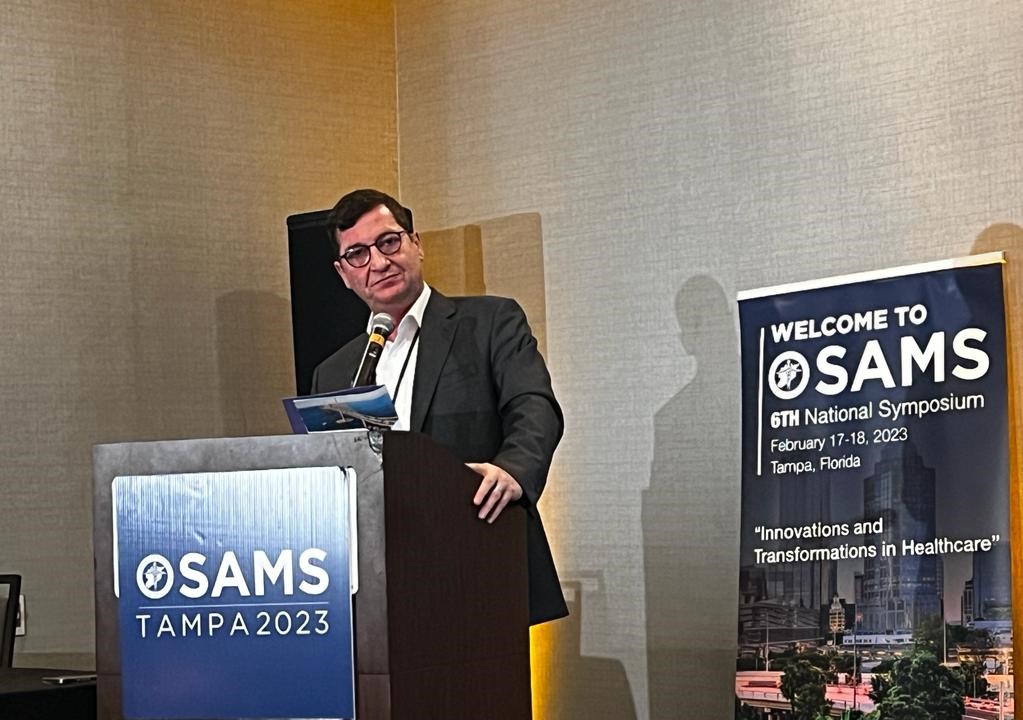 The scientific committee is looking for speakers who can provide their unique perspectives and experiences that fall under the theme of the event,"Research in Hybrid Crisis: Confronting Health Needs in Conflict and Natural Disasters."
We will explore through expert speakers how research in armed conflict, particularly operational research can support the development of an evidence base which can strengthen humanitarian responses in settings of armed conflict. We plan to focus on research projects which SAMS has established with international partners – both academic and humanitarian – on topics which are pertinent to Syria as well as hearing from expert speakers who have worked on other conflicts. Our focus is on how such academic projects support changes to humanitarian practice and advocacy. More details are to follow.
However, we are putting a call out for abstracts from our committees and wider SAMS community for suggested presentations in line with the theme of the conference. We are particularly interested in operational research, academic-humanitarian projects and innovations. Such themes may fall under medical education, attacks on healthcare, innovations in clinical practice in conflict, the impacts of the earthquakes among others.
If you would like to discuss your submission further, please submit your proposal to [email protected] by Monday, March 20th.
Submitted proposals should include your contact information, biography, lecture topic, and a short paragraph summarizing your lecture objectives.
We Look Forward To Seeing You There